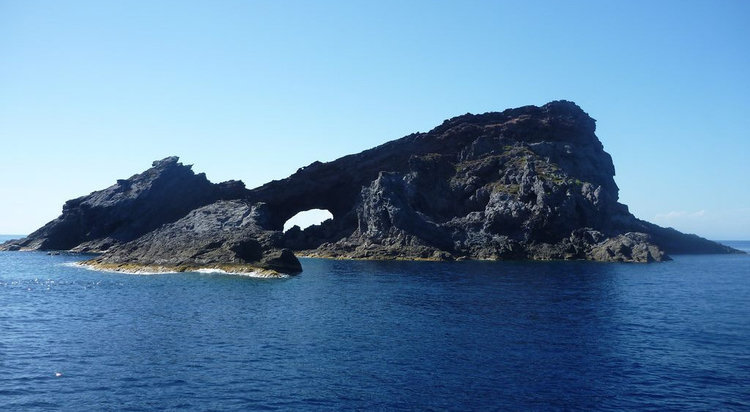 The snake islands, where are they?
Where are they ?
Description
The snake islands are none other than the Columbretes Islands, located in front Cape Oropesa.  These islands were named after the vipers that inhabited them
Where are they?
It is a good question, because no matter how much you look on the map you will not find them. Their actual name is Columbretes Islands.
The Columbretes are four islets of volcanic origin located off the coast of Castellón. They form one of the most important protected natural areas in the Valencian Community. The group of islands, La Grande, La Perrera, La Horadada and El Bergantín is located in front of Cape Oropesa, 30 nautical miles from the coast. The shape of the Big Island is horseshoed and characteristic of volcanic activity. On Bergatín Island you can recognize the chimney of the volcano. Only the Big Island can be visited in order to preserve its fauna and flora.
From Las Fuentes Sports harbour in Alcossebre it is possible to hire a boat trip for snorkelling or diving.  Information from: https://www.barracudabuceo.com/salidas/visita-a-columbretes/
These islands are also a habitat for seabirds such as the Eleonor falcon and the cormorant.
Why are they called the Snake Islands?
In the Islands there were many snakes, including vipers which endangered the lives of the workers who were sent to build the lighthouse in 1855.
To protect the workers, a drastic extermination campaign was launched. First, all the weeds of the island were burnt. Next, pig herds and a multitude of chickens were released to exterminate the surviving reptiles. This campaign was so effective that the snakes disappeared completely and with them much of the original vegetation. Today it is difficult to imagine their existence. We only have proof of it from a specimen of one of those vipers in the Natural Sciences Museum of Madrid.
Information: Castellón en Ruta.