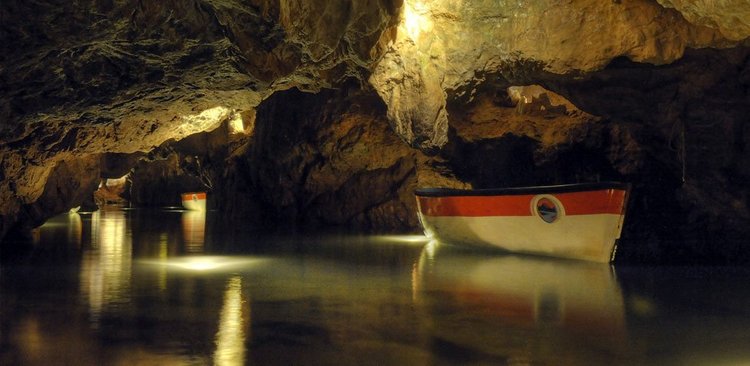 The caves of Vall d´Uixo
Have you ever been to the caves of San José in Vall d'Uixo?
These are located south of Alcossebre about 80km away within the Natural Park of the Espadán range.  The San Jose Caves are on the longest navigable underground river in Europe.
These beautiful grottoes are best visited in the summer season because of their constant temperature, around 20ºC.  Boats full of tourists glide over the surface of the caves showing hundreds of stalactites and stalagmites reflected in their calm waters and leaving everyone in them in awe of their beauty.  Part of the visit to these grottoes is on foot and the whole trip lasts about 40 minutes.  However, a stretch of the river of about two kilometres is closed to the public.
This link gives you an idea of how your trip to the centre of the earth would be.  Neither the source of the river nor its end is known.  This shows how many mysteries the earth still has and how much is still to discover!