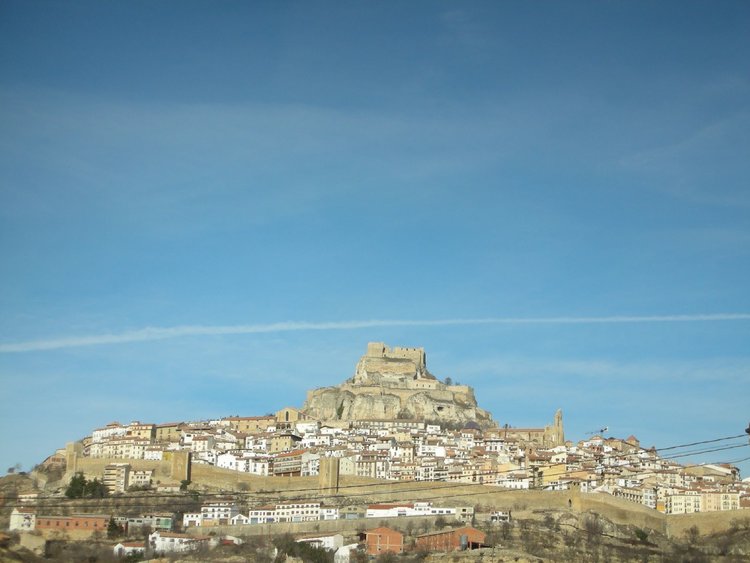 Morella
Morella, beautiful walled medieval city of the Maestrazgo
It is located north of Castellón.  Morella produces a striking picture from afar in the eyes of the visitor, surrounded as it is by the charm of its ancient walls, crowned by a sturdy castle, which reaches to more than a thousand metres above sea level.  It is a majestic panorama in the Maestrasgo area (Land of the Mastership).
The road through the Els Ports region to Morella is steep and mountainous with dramatic ravines, forests of pine, oak and molars.  In brief it is unmissable but drive carefully!
In Morella, park your vehicle near the gates of San Miguel.  The gate is the entrance to the old town.  Step through it and discover its rich artistic and monumental heritage.  Explore the wide variety of native products offered in its many shops.  You also have the opportunity to visit several museums such as the Dinosaur Time Museum, the Castle Museum and the Tower of Saint Michael.
Morella is also an important gastronomic centre of excellence.  For Spanish people it is a journey back to the flavours of their childhood.  Generations of the people of Morella have preserved produce and flavours, the know-how of delicate stews and warming soups.  It is undoubtedly in the best culinary traditions of mountain regions.
We recommend a final walk through the streets to purchase some of the best meat and sausages in the region.  You will also find an abundance of cheeses where you can taste and acquire some tasty hand-made cheeses.  And of course make sure to sample its traditional cakes.  Many of them are made with delicious local honeys.