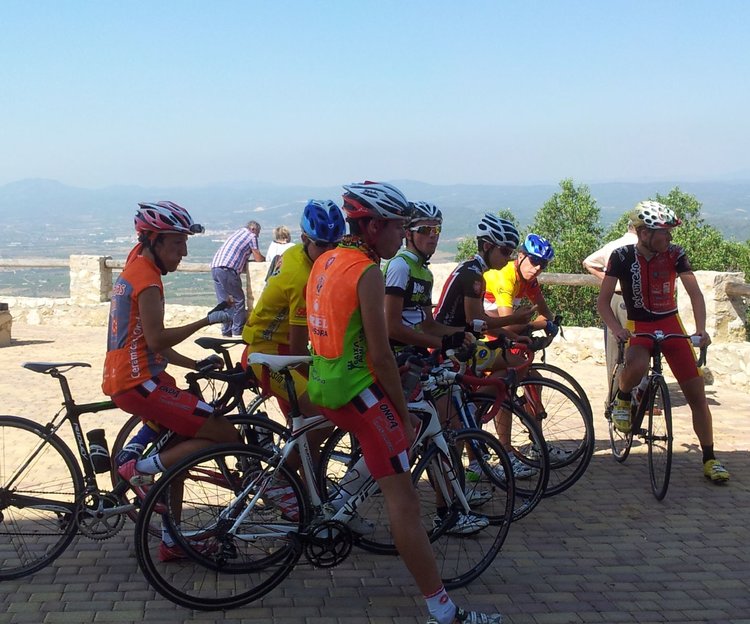 Biking tours
In order to plan your cycling route along the Costa Azahar, we suggest you approach a BTT centre.  There you can obtain information about the routes, the degree of difficulty, and any other information you may need to complete your journey successfully.
By the way, did you know that a mountain cycling centre gives not only information about the routes but has a bicycle rental service as well?  It also allows you to use its repair and first aid kits.  We hope you don't need them, but it is good to know.  There are of course also washing and toilets facilities.  The closest centre is the Costa Azahar one and is located in Torreblanca inside the Torrenostra camp site, just a few kilometers from Alcossebre.
The tourist routes that run through the towns of Benicassim, Torreblanca, Alcossebre and Peñiscola start from this centre.  The routes are marked and offer various degrees of difficulty.  Everyone can find the right level for their need.  They are coded according to the degree of difficulty or the state of the roads.  There is a family option.  Generally the routes run through areas of low traffic density, but they are mostly unpaved.  Many of them have circular route, others interconnect.  From Torreblanca you can join 10 different interconnected routes which could provide a cycle tour of more than 200 km.  The routes pass through the Irta range such as Prat de Cabanes and the Desert of Las Palmas, all of which are protected Natural Parks with a variety of plants and a wealth of fauna.
Links for your cycling routes:
http://comunitatvalenciana.com/que-hacer/btt/centro-btt-costa-azahar